Sup World!
After finally having the courage to update this Must Read Page, I hope you like the books that are in this list. Although, most of the books I have read so far in my life, HAVE been books I always recommend, but I think over time I can re-decide which ones I'd like all you readers to read. Sadly, I have never had the courage to read Harry Potter OR the Hunger Games, so you'll have to wait awhile until I finally decide I want to read the two authors books!
So hope this list helps, because these are books, a teen girl like me (who's also a geek) loves!
PS. I luuuuuurrrvvee realistic fiction novels, especially by one author, whom I am recommending a lot of books from, so just Google her up as I've read almost all her books. And you'll see more realistic fiction books compared to the others.
Realistic Fiction:
– Saint Anything: If you're up for a beautifully romantic and amazing novel, you HAVE to read this. It made me want to cry, mainly because I've never had something this romantic
– Lock and Key (same author as above): Another touching story, I hope you guys like it, as it talks about a girl who is finally left by her mom, and is left by social services with her sister who left her 10 years ago. Wonderfully romantic and makes you cry, YOU HAVE TO READ THIS.
–  The Boy Next Door (Meg Cabot): One of the first few books I've read of Meg Cabot (because I've heard a lot about her books), I HAVE LOVED THIS STORY. It's in the form of tons of emails the protagonist: Mel Fuller exchanges with many people, and others who communicate with others as well. A romantic comedy of  a book, you have NEVER read a more dramatic story than this, because it is ADORABLE!
–  Just Listen (Sarah Dessen again…): A great book, with amazing background stories and wonderful plot, I love the way she portrays Owen, a bad boy obsessed with music. You'd almost want to be there instead of Annabel, and I really hope this book leaves you for more. A total Must Read.
The amazing thing about reading almost all of Sarah Dessen's books is, all her stories are connected! And the places they are in, sometimes, one of the book's stories is mentioned in another book. Say for example, in Along for the Ride (another of her books), the protagonist of another of her books, Keeping the Moon is mentioned, in the simple description of the girl having a piercing. Cool, right!?
Will Grayson, Will Grayson (John Green & David Levithan): THE MOST EPIC REALISTIC FICTION BOOK ON EARTH!!!! You'll love this story, and because it's by TWO AMAZING AUTHORS YOU WILL LOVE IT EVEN MORE!!! I have no idea why I'm writing in caps lock, but…DOES IT PROVE MY POINT!?!
Boys Don't Knit (T.S. Easton): If you want to know how on earth did I even want to knit like how stereotypes consider as "A grandma job"??? Read this book and you'll know. I mean like, I started after this book, and if you don't feel like you should try knitting after this book…just tell me? Cuz then something might be wrong with you…(or you're a guy who isn't into such stuff…or…idk)
Believarexic (J J Johnson): A touching story, based on the true story of the author, I recommend reading this book, especially all you girls who want to be skinny out there: YOU WILL REGRET IT THE MOMENT YOU FINISH THIS BOOK!!!!
Fantasy:
Starcrossed Trilogy(Josephine Angelini): I LOVE THIS SERIES! After the first book, I was SO amazed and in love with the characters (especially the guy…teehee) that I just had to finish the WHOLE series, and this time I DID NOT GOOGLE about any of the mysteries because I knew this needed full on attention. FYI, I finished all three books in a matter of 3 and a half days. The book is WAY better than Percy Jackson (no offense fans) with amazing relation to Greek and/or Roman mythology in real life, completely amazing, and leaving you wondering "DO DEMIGODS EXIST!?! OMG!"
The Selection Series (Kiera Cass): A wonderful and romantic fantasy series, with BEAUTIFUL story lines, a lot suspense at the end of each book, you'll fall in love with Kiera Cass' books. FYI, me being an attached reader many a time, I cried at the end of book 3, until I reached the next pages, and you'll have to read it to understand why.
*There are books to go in between a few stories though, especially after "the One" a little more context, but I've only read the five, so it's your choice.
The Hobbit: You haven't really known the power of fantasy until you read the AMAZING prequel to the Lord of the Rings…ever wondered HOW ON EARTH DID BILBO EVEN GET THE RING!? And the book has WAY better situations than the movies (even though the movies are good too)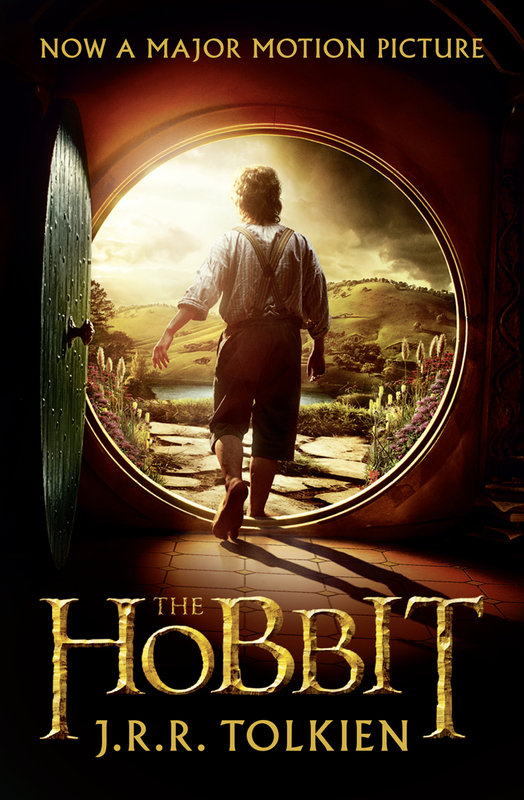 Science Fiction:
The Maze Runner Series: You all already should know HOW AMAZING THIS BOOK IS!!! I hadn't really thought about reading the books, mainly because I wasn't in the mood, but after my little brother insisting I read the series, I was SO SHOCKED that I HAD to tell you guys to read it. The books are WAY more full of action than the movies, just so you know, so you haven't really seen complete and brutal action until you read this series…
Crewel Trilogy (Gennifer Albin): Not many people ever really mention this book…either that or I really don't look properly. Otherwise, I hadn't really thought about this book, until I came across it on the School's loan Kindle. It's a VERY intriguing story, with a beautiful plot, AMAZING characters, and two handsome guys (a sorta love triangle…spoiler alert!). You HAVE to read this series!
The Chaos Walking Trilogy: A super AMAZING thriller and science fiction story, you haven't really ventured out into the world of Science Fiction until you read this book. It is a very intriguing story, AND needs a lot of concentration and determination to understand, as the writing style is different. After the first 3 chapters, I had to re read to finally continue reading as he writes the story in a VERY different manner, but it is worth the challenge, and I hope you all enjoy it!
Historical Fiction: 
Between Shades of Gray (Ruta Sepetys)- A heart-touching story, and amazing characters, you will hate yourself in some manner or shape after reading this, because it makes you look at your life, and the life of 15 year old Lina.
Out of the Easy (same author): Another historical period of the Americas, Ruta Sepetys gives you a story that is intriguing, amazing and makes you actually look at your own life now compared to hers. You'll love this, and YOU HAVE TO READ IT!!!
And that's all the books I can recommend so far, also because my writing mood has depleted to 5% which is NOT GOOD.
So Au revoir mes amis, and…here's a quote!